Product Portfolio / LED Components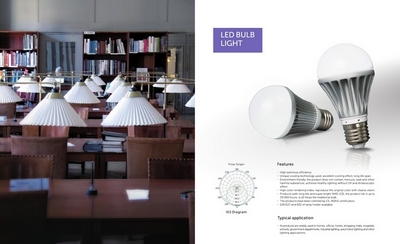 Based on many clients' requests, veg'e office has setup the list of best LED sources in China. Our high quality LED bulbs are from leading factories which have advanced LED R&D centers, automatic production lines, and reliable testing laboratories. The laboratories are fully in compliance with ISO9001. All the products have achieved more than 20 international authoritative certifications such as CE, ROHS, IEC, TÜV, VDE, UL, etc. OEM cooperation is always welcome.
We minimize your purchase cost and time.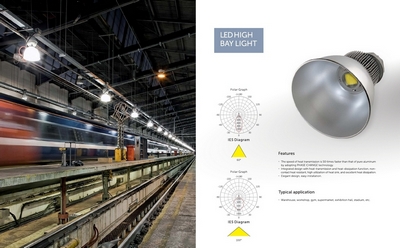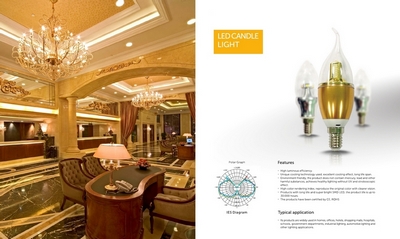 We offer any types of LED products (including dimmable):
LED Bulb
LED Spot Light
LED Tube Light T5/T8/T10
LED Panel Light
LED Track Light
LED Ceiling Light
LED Downlight
LED BayLight
LED Driver (super thin <=10mm high)
Power Box for both Halogen and LED
Integrated Solar LED lights
LED Solar street light,
and more...
Traditional energy saving and halogen lights are also available.
.

Integrated LED Street Light:
Type SL-120W-50AH-30W. It is very environmentally protective and has the following advantages:
• compact design and high efficiency
• Solar module, battery, BMS and LED controller, all are integrated in one unit
• 30% cheaper than traditional LED Street Light
• a fully charged battery is sufficient for 2-4 nights lighting
• Use CREE LED from USA, long lifetime warranty
• Security for batteries, protected against theft
• LED on/off time and the brightness is programmable and easy to adjust with a notebook by a designed communication USB stick
• Easy to install
• Almost maintenance-free
The LED system is programmable by Lighting Management System (LMS), can set:
• LED driver current, fits 10-80W LED
• Light time management: flexible setting on/off time and the percentage of the LED power to prolong the LED lighting time